My Book
By sharing my story in my book, "Everest Strong: Reaching New Heights with Chronic Illness", I want to show the world that no matter what life throws your way, you can still be in control of who you are, what you do, where you go, and be Forever Strong.


Take a peek at the book before you buy it.

Book Description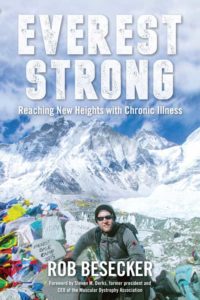 From the time Rob Besecker was a little boy, he was strong. The youngest child in a dysfunctional family, he threw himself into sports at a young age—and found he excelled at them. Athletics became his world, and by his junior year, his mailbox was stuffed with scholarship offers from university football programs from across the US. And then his body started to unravel—and everything changed.
First, Rob fractured his back, ending his college football career before it could even begin. Next, at twenty-six, he began to experience life-threatening heart issues. By twenty-nine, he needed surgery to implant a defibrillator/pacemaker device. Then, when he began to experience aches and fatigue that even his faulty heart couldn't account for, he discovered he had rare form of muscular dystrophy.
With each new health challenge, Rob was devastated—but not defeated. He had always been strong, and he refused to let his ailing body limit his existence. So he set out to see what he could do—and as he neared forty, he set his sights on the challenge of a lifetime: hiking to the base camp of Mt. Everest, the tallest mountain in the world.

About the Author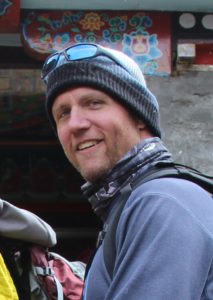 ROB BESECKER is an author, inspirational speaker, and healthcare professional who spends much of his time advocating for hospice care patients and their families. His passion for healthcare and helping others live their best lives comes from his own experience living with chronic heart ailments and muscular dystrophy, and a relentless drive to squeeze the most value out of each day. A global adventurist and semi-professional bucket list-checker, Besecker has visited all seven continents, the Great Pyramids and the Great Wall of China. In his triumphant personal memoir, he shares the fascinating story of the physical and mental challenges that led him on a journey of incredible adventure and self-discovery—from months spent in hospital beds, questioning his chances of survival, to leaping toward his biggest challenge yet: a hiking expedition to the base camp of Mt. Everest. Nobody believed he could achieve such a feat, and most believed he shouldn't attempt it. But Besecker did it anyway—not to prove them wrong but to show himself, and the world, that when you're knocked down, you get back up . . . EVEREST STRONG.